Historic Foulois House on Joint Base San Antonio rededicated as a Historia Collection™ hotel
Following extensive renovations, the Foulois House on Joint Base San Antonio held a ribbon-cutting ceremony for visitors and military dignitaries to celebrate their new distinction as an IHG® Army Hotels Historia Collection™ hotel.
The 109-year-old house was first built to serve as the Bachelor Officers' Quarters on Fort Sam Houston. Starting in 1968, the house became the Visiting Officers' Quarters and in 1977, it became the Distinguished Visitors' Quarters for touring dignitaries.
Then, on March 2, 1981, the house was dedicated and renamed for Lt. Benjamin Foulois, an Army aviator, 71 years to the day after he made history by completing the first military flight at Fort Sam Houston in Army Aircraft No. 1. Keeping the building's rich history in mind, it was important that the renovations and redesign maintain the vintage look to honor its 1908 construction.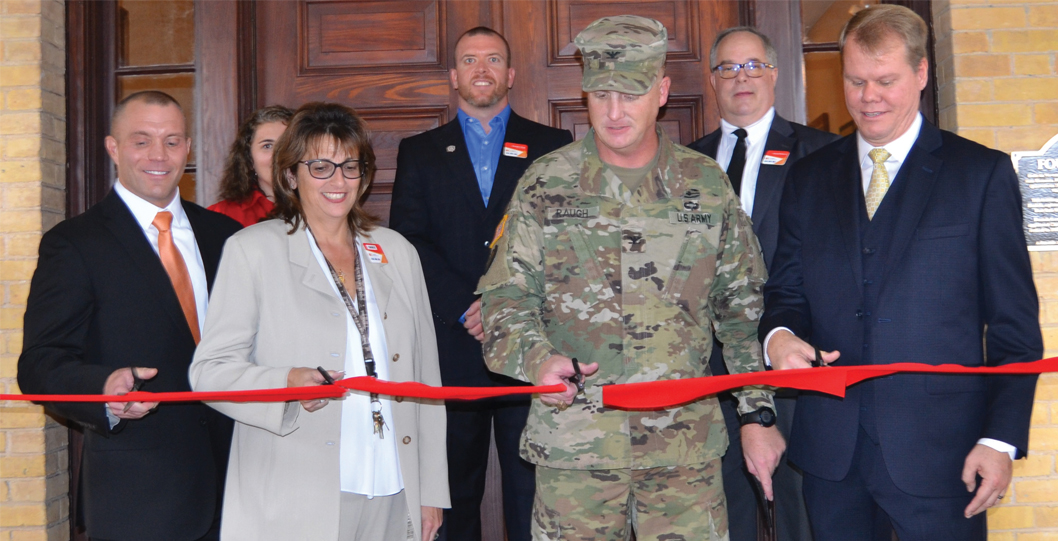 Throughout the 13 guest rooms, all new furniture reflecting the early 1900's has been installed, as well as king size beds and 42" televisions.
Every window has been re-done with blinds added for privacy in rooms. The bathrooms also received needed attention with new showers, replaced bathroom tile, and historic sinks to continue the early 20th century aesthetic.
When visiting the property, guests will notice all of the refined woodwork, including the fireplace, stairs, and trim throughout. In the dining room, the previous carpet has been replaced with hardwood floors highlighting the history of the building. Outside, the deck received a facelift with the addition of an overhead canopy to protect the newly installed outdoor seating area.
The walls of the Foulois House are lined with prints of its namesake that were provided by the Fort Sam Houston Museum. The photos portray moments in Foulois' 37-year career, including his first military flight at Fort Sam Houston.
We look forward to sharing new experiences and welcoming guests to this beautifully improved property.